I'm not sure how "poor but sexy" Berlin still is but there's one thing I do know: it is a great city to learn something new for free. And thanks to the massive number of expats living here, you can even do it in English – yay for us, non-native German speakers!
Besides learning something new about UI, UX or design in general, the following get-togethers are the perfect opportunity to meet new people in your field with completely different backgrounds and levels of experience. And of course, networking events are a must if you are looking for a job, employees or new interesting opportunities.
Here are some appointments you might want to add to your agenda: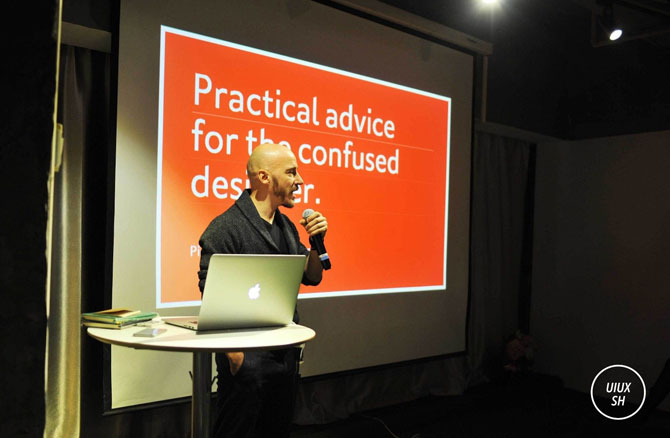 UI/UX Designers Meetup
Organized by the digital product agency Wiredcraft, it is an obvious pick to begin with if you are into UI/UX Design. It usually starts with snacks and drinks to do networking, followed by two 20 minutes talks with a small break in between. After the talks people can take the mic to offer their services, share job openings or other relevant information.
At the end of the event there's usually a raffle where they give away prizes such as Sketch licenses – woohoo! And in case you want to check it out from the comfort of your home, they also live stream the event on Wiredcraft's Facebook page.
When and where? Once a month after work hours at a different location each time.
More info on: Meetup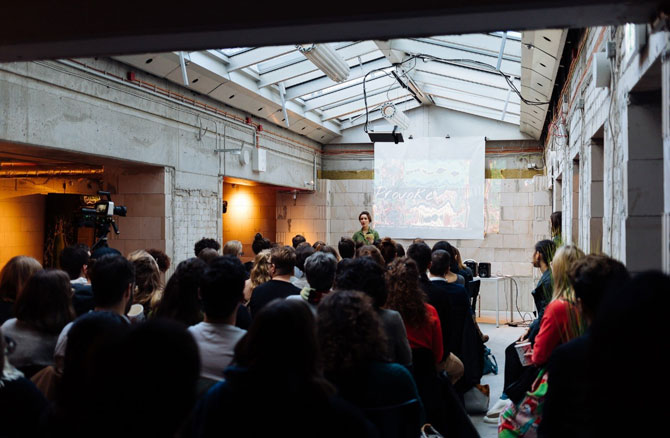 Creative Mornings Berlin
Creative Mornings describe themselves as a "breakfast lecture series for the creative community". And their community is huge: they currently have events in more than 180 cities. Berlin's edition is organized by Jürgen Siebert, who is also the director of the international design conference TYPO Berlin.
The gathering starts with breakfast and networking followed by a 20 minutes talk. The talks are not exclusively about UI/UX Design, but always good sources of food for thought. After the Q&A session, they have three different "30-seconds-pitches" where someone offers services, jobs, ideas and the like.
When and where? One Friday morning a month, between 8:30 am and 10:00 am, at a different location each time.
More info on: Website / Twitter / Instagram / Flickr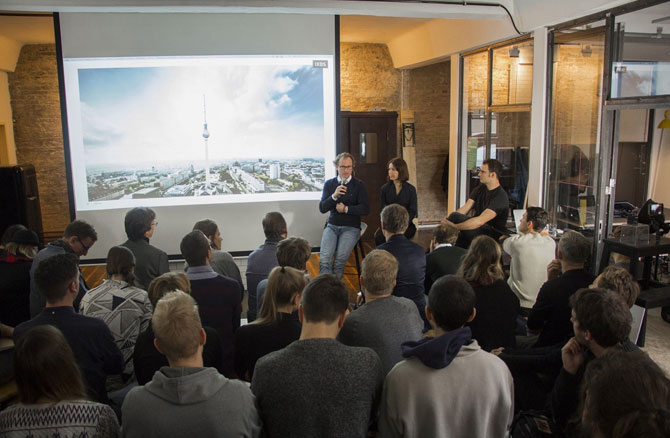 IXDS Pre-Work Talks
Another early meeting is provided by the service design studio IXDS. The Pre-Work Talks are great to start the day learning something inspiring about "Design, Technology, and everything in-between", as described on their Meetup's page. The program includes coffee and tea, networking, one or two short talks, Q&A and around 9:30 – 10:00 am you'll be ready to go work.
When and where? Every second Tuesday of the month, between 8:30 am and 10:00 am, at IXDS's office in Kreuzberg, Paul-Lincke-Ufer 39/40.
More info on: Website / Facebook / Meetup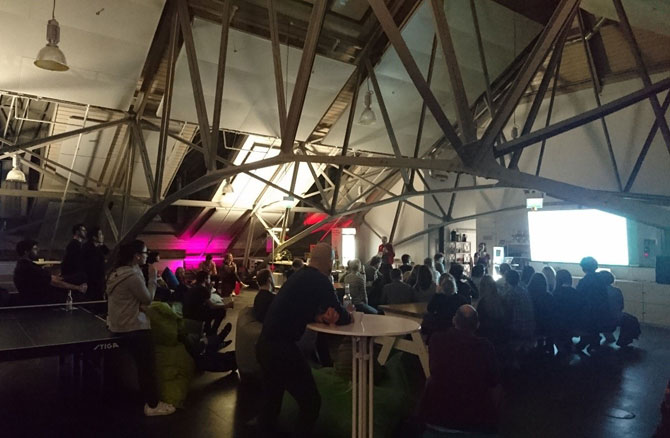 design lab
The design lab is organized by Novoda, a product engineering company with headquarters in 5 different cities. Their meetup starts with snacks and drinks followed by one or two talks about visual, UI/UX or interaction design. The talks cover a bit of everything: cases studies, methods, tools, opinions and so on.
After the Q&A, there's an open mic session and then more networking. Just as the first meetup on the list, they also have a raffle where you get a chance to win Sketch licenses.
When and where? Once a month after work hours at a different location each time – often at Novoda's office in Friedrichshain.
More info on: Meetup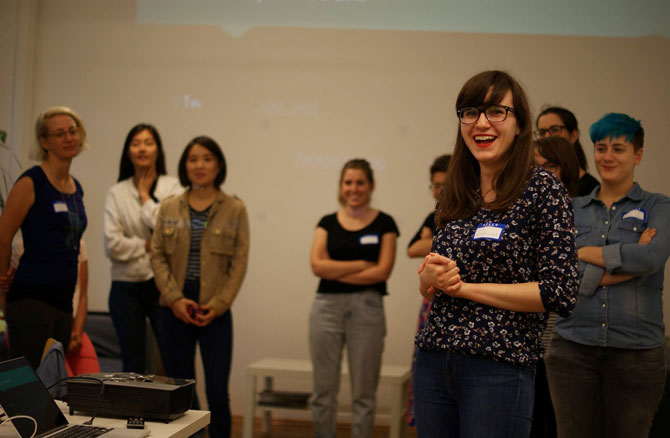 Ladies that UX Berlin
This one is my personal favorite. LTUX is a community of women/nonbinary people -as stated in their Meetup's website – with a monthly meeting to talk about UX and related topics. The organizers are very welcoming and always open to suggestions and new ideas.
The night starts with drinks and dinner, which normally includes even a vegan option. Since the location is different each time, the host gives a brief introduction about what the company does and mentions the job offers they have, if any. After that the format varies: sometimes they have one or two talks, sometimes a workshop or a forum.
When and where? Once a month -often on Tuesdays- after work hours and again, at a different location each time.
More info on: Website / Facebook / Meetup
And that's it! Pack your business cards, a notebook and a pen, pick an event and get ready to meet new people and/or learn new things.
---
Header photo: ©CreativeMornings Berlin, Norman Posselt